About Us
Brevard Backyard Beekeepers was founded in 2015 by Clifton Best, a professional live bee removal expert and honey bee enthusiast, in order to share his love of honey bees.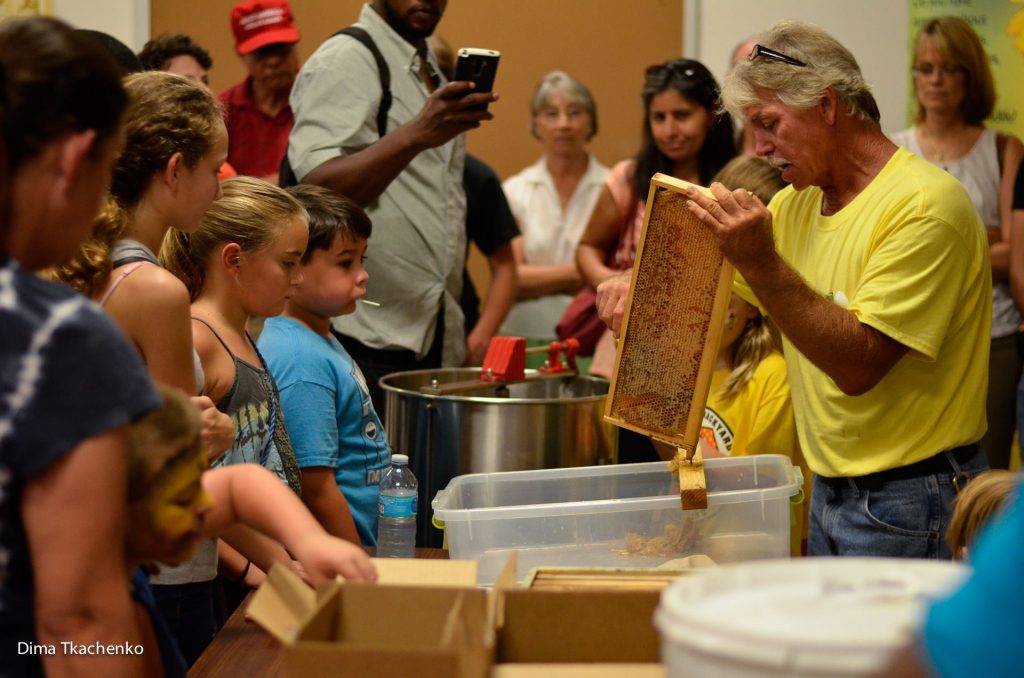 The Club provides a meeting place for Brevard County beekeepers and those with a love of honeybees, to facilitate the sharing of scientific knowledge and experiences. Our goal is to create an atmosphere of fellowship with honeybee enthusiasts and to encourage and educate people who want to become backyard beekeepers and further the survival of honeybees and other pollinators. Educational topics are presented on a monthly basis that coincide with the honeybee's natural biological cycle.
The Club strives to explore and enhance opportunities for members to advance their beekeeping skills and education. Above all, Brevard Backyard Beekeepers wants all its members, whether beginner or more advanced, to have fun and enjoy beekeeping. Today, the Brevard Backyard Beekeepers has nearly 100 members.
The Club hosts an annual National Honey Bee Day Festival on the third Saturday in August each year to celebrate honey bees. The event is free and open to the public as an opportunity to recognize and celebrate honeybees and their contribution to humans' everyday lives as a means of protecting this critical species. The event also pays homage to beekeepers, whose labors ensure there are well-managed, healthy bees to pollinate crops.
Where we meet
The Brevard Backyard Beekeepers club meets the first Thursday of each month at 6:15 pm at the University of Florida Institute of Food and Agricultural Sciences Extension (UF/IFAS) Brevard Center at 3695 Lake Drive Cocoa, FL 32926. We welcome friends, family and honeybee enthusiasts to join us at our meetings and other activities.
The Committee
President – Joe Cardali
Vice President – Todd Snyder
Treasurer – Carla Matthews
Secretary – Matt Thompson
Merchandise – Katy Reeves