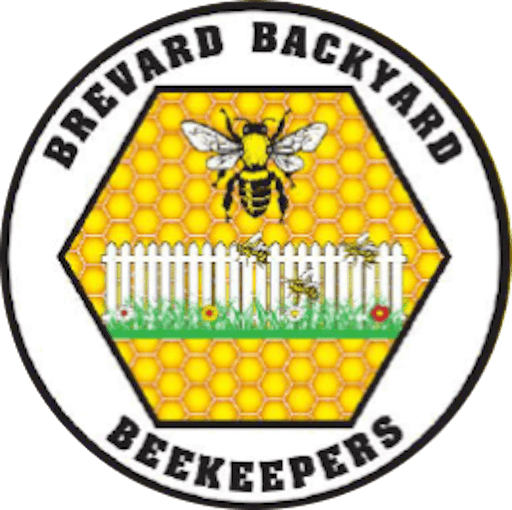 Next meeting: Thursday, June 1, 2023 @ 6:15 pm
Next Day in the Bee Yard: Saturday, June 3, 9am – 11am. Be sure to sign up on the sheet in the back of the meeting room. Only current club members may attend. Hosted by Rick and Susan Gotwals
Where: UF/IFAS Cocoa Extension Office, 2695 Lake Dr., Cocoa, Florida 32926
The Annual Picnic was held on Saturday May 20. Here are a few pictures from the event. We want to thank everyone for attending. We had a blast! Smoker Lighting Contest Results: First place tie between Andy King and Todd Snyder, Second Place Matt Thompson, and third place to Katy Reeves!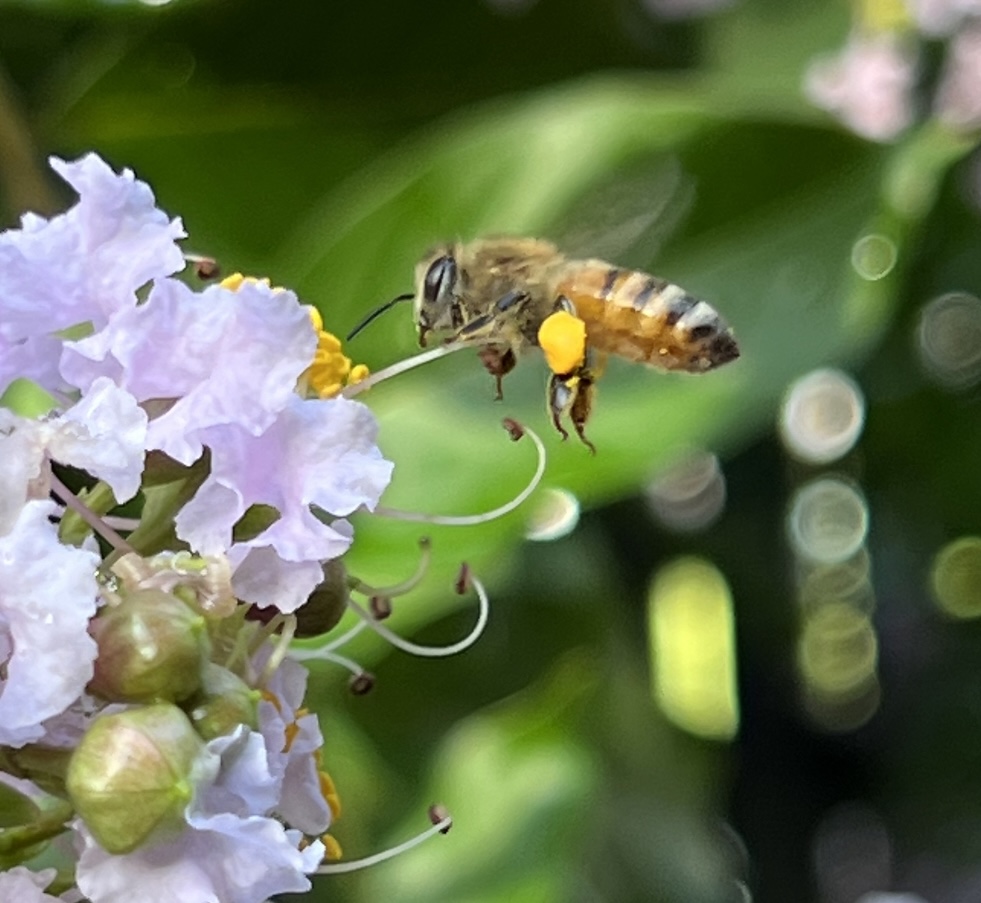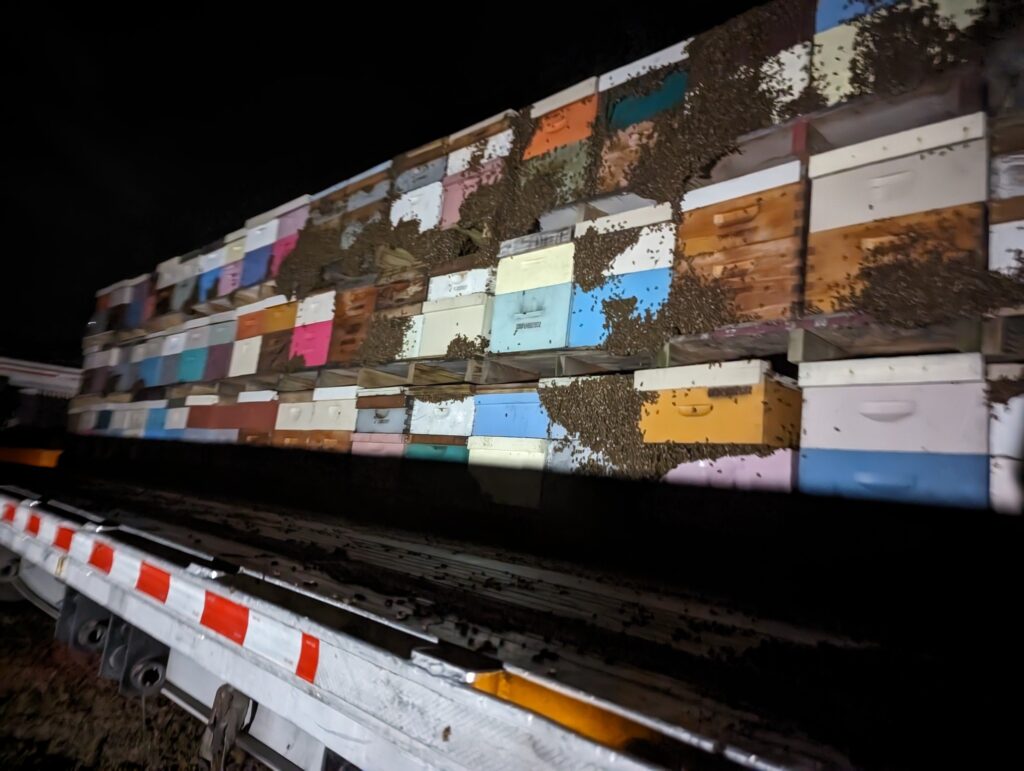 Congratulations to club member Todd Snyder for his winning entry, "Pollination Powers the Planet", to the April 2023 Photo of the month contest. Remember you must be a club member to participate, the picture must be your original photo and the winner gets one free raffle ticket to the Monthly Raffle Table. Get those entries in for May 2023 to and June 2023 to susan.gotwals@gmail.com.
Note: These bees have just returned from pollination services in California, so that makes them "trans-pollinental". See what we did there!!!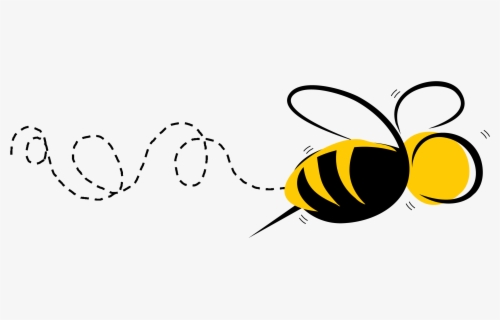 Congratulations to the 23-24 Leadership Team installed at the May Annual Meeting:
President: Joe Cardali
Vice-President: Open
Secretary: Matt Thompson
Treasurer: Carla Matthews
Merchandise Manager: Katy Reeves
Our Mission Statement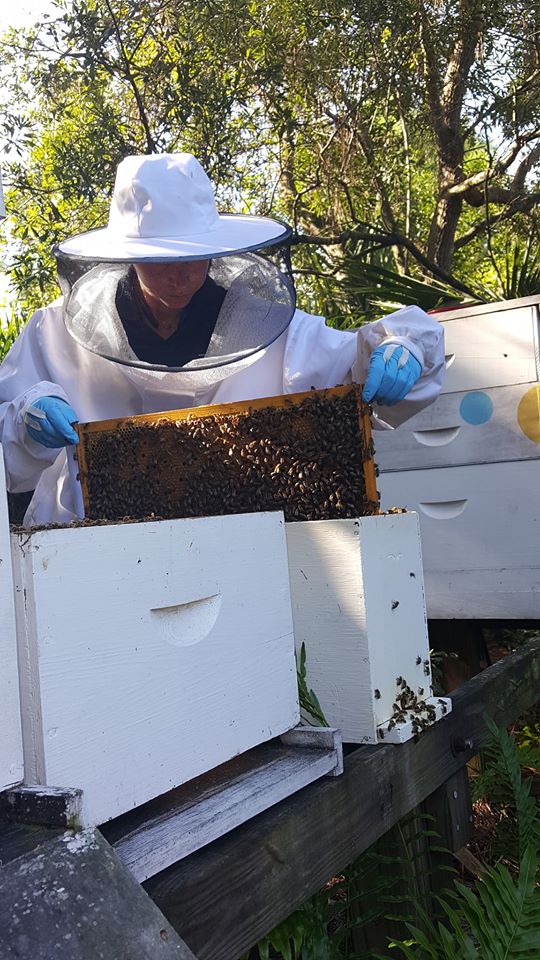 Brevard Backyard Beekeepers Inc. is a 501(c) (7) nonprofit organization whose mission is to promote and foster the science-based, sustainable, best management practices for beekeeping; and to protect and conserve the future of the honeybee population.
We provide a venue to collaborate, educate and support participating beekeepers and facilitate the sharing of scientific knowledge by advocating best practices in the management of honeybees. We provide public education about the importance of honeybees by sharing knowledge about how to protect and conserve the natural environment for the health and welfare of local honeybee populations.
Brevard Backyard Beekeepers Inc. is not authorized to remove or eradicate bees for a private property owner. However, FDACS maintains a list of Registered Beekeepers and Certified Pest Control Operators who perform bee removal and/or eradication services. Here is a link. http://www.freshfromflorida.com/…/Bee-Removal-or-Eradicatio…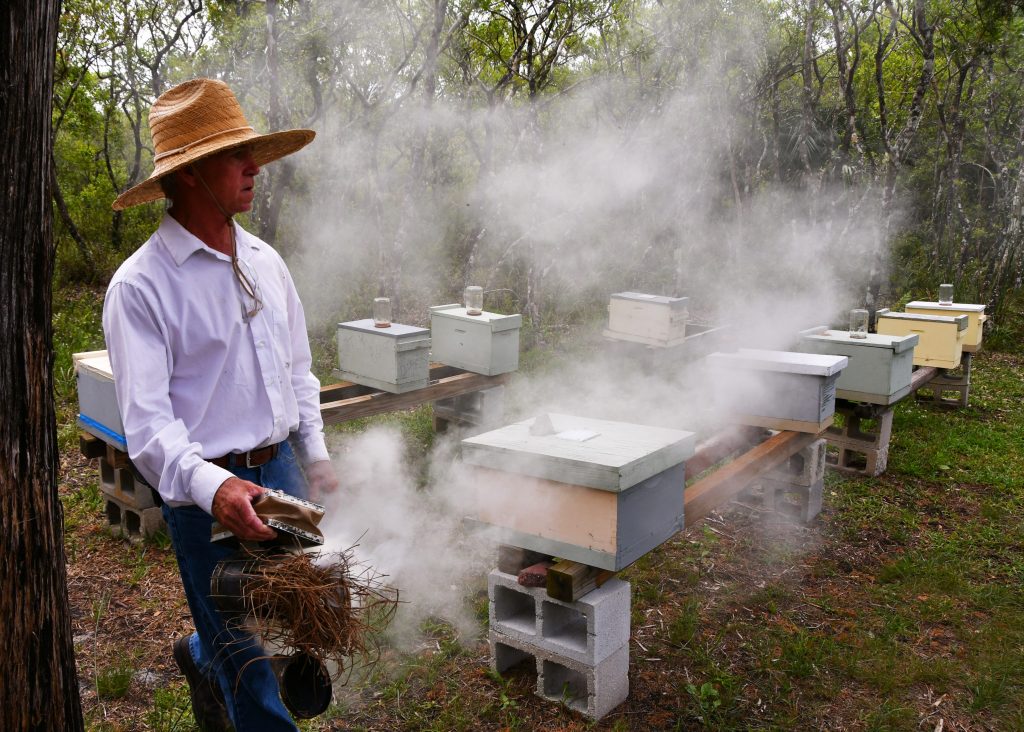 Gallery